Print Reports

All reports are presented in Crystal Reports format and are printable from the view screen.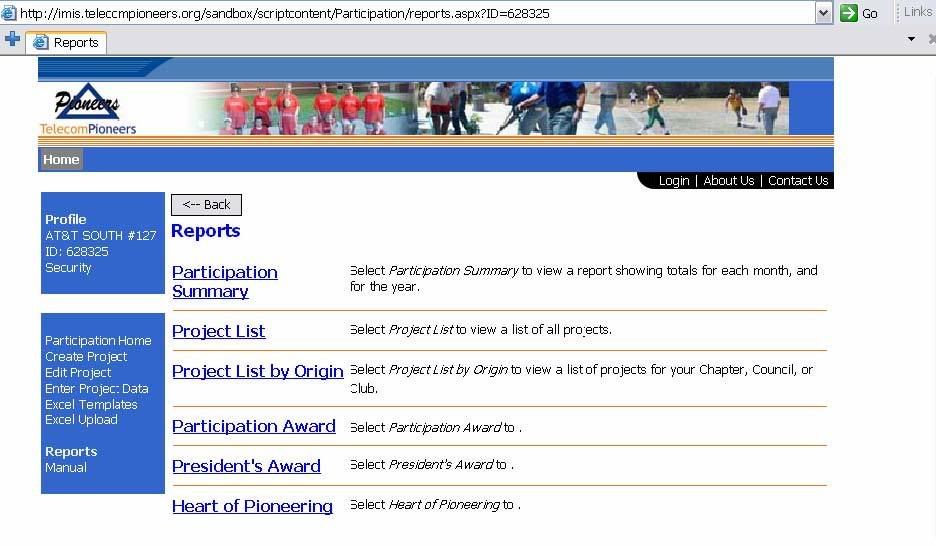 Click on the name of the report you wish to run. If you wish to change the date range of a report, you will have an opportunity to do so after the initial report is shown.





Reports are presented 100% of their size relative to the stored size of the report in the program. This may be larger than your monitor screen size and as a result the report may extend beyond your browser window. The Reports function provides a variety of sizes for viewing the page including Page Width, Full Page and a variety of percentages that will enable you to view the report in any size you wish. To change the size of the page being viewed, click on the percentage box arrow to reveal a drop down list of sizes. Select the size you want and the screen will refresh to display the page at the selected size.

Click on the export icon that is displayed at the top of
each report.

All pages of the report will print and you can specify the size of the paper and orientation (portrait or landscape) with your printer command window.





Projects/Participation Reports

These reports use the monthly participation hours and participant data input to the Project reporting screens.

1. From the Reports menu, select Participation Summary Report.

2. Select the year (current year will be default) and time period (start month and end month).

3. Select refresh report to update the time period selected.

Project List Report >

1. To view a list of all projects, from the Reports menu, select Project List Report.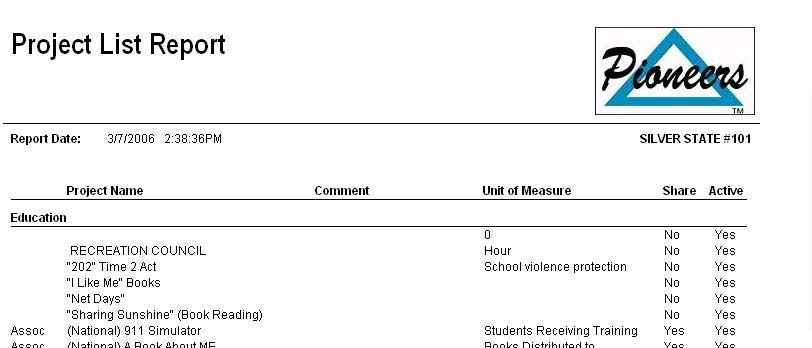 Project List By Origin

1. Select Project List by Origin to view a list of projects for your Chapter, Council, or Club.